Our team of experienced optometrists in Louisville, CO is committed to serving you
"Our philosophy is simple, put the patient first."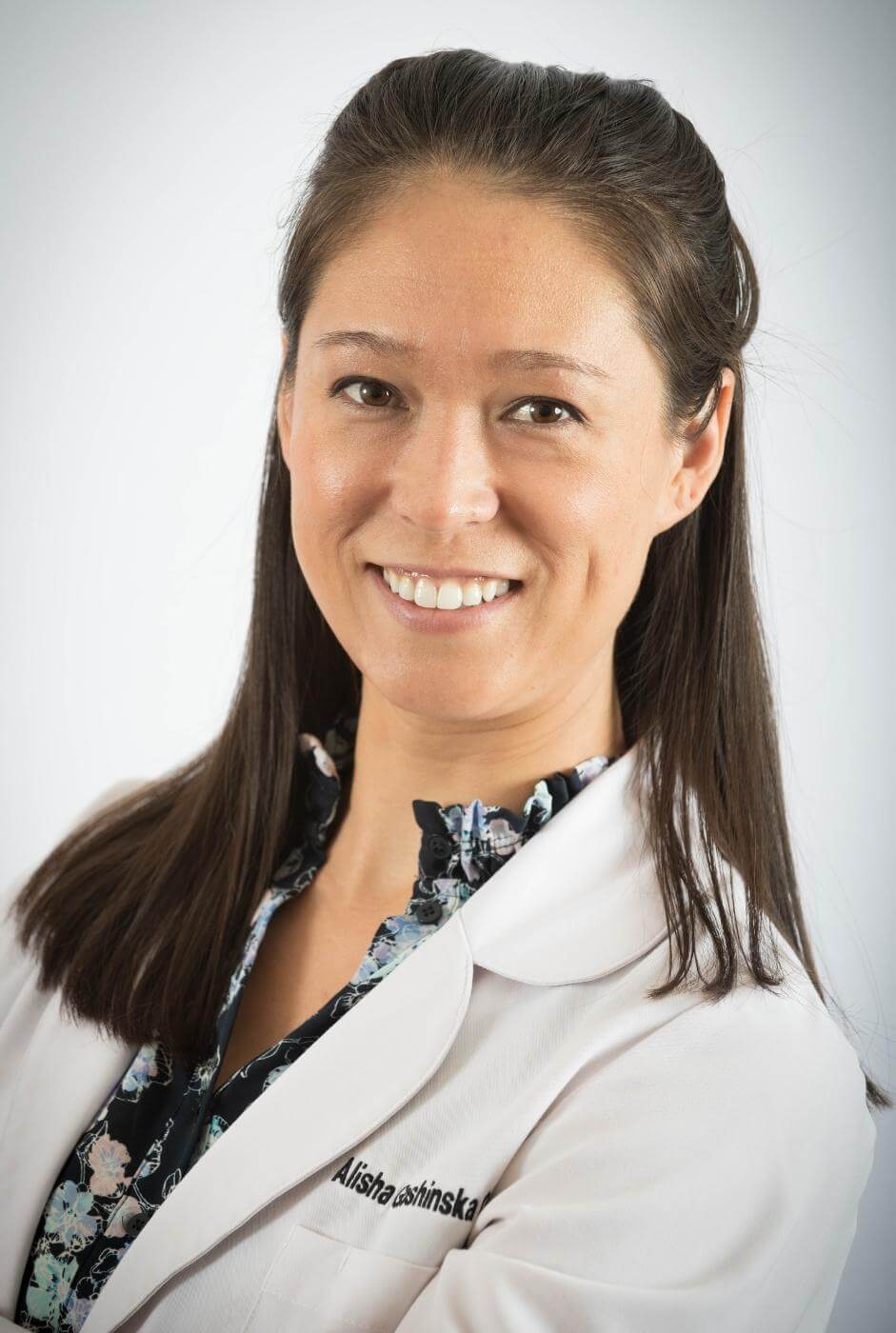 Dr. Alisha Goshinska Harris
Dr. Alisha Goshinska Harris graduated Magna Cum Laude from the University of Houston College of Optometry. During her doctorate education, she served as a clinical Teaching Assistant at the college.
Born and raised in Gilbert, Arizona, she started her love for mountains and the outdoors early.
In her spare time, Dr. Harris enjoys hiking, swimming, and playing with her two children. For her Bachelor of Science in Physiology with a General Business Administration Minor, Dr. Harris is a graduate of the University of Arizona. Dr. Harris enjoys the family practice setting because of the variety it offers, from managing ocular pathology to pediatric vision concerns.
As an optometrist, Dr. Harris is trained to examine, diagnose, treat, and manage diseases, injuries, and disorders of the eye, and associated structures, as well as to identify related systemic conditions affecting the eye.
Dr. Paul Harris
Dr. Paul Harris graduated from the University of Houston College of Optometry. While at the college he participated in cutting-edge corneal research and also served as his class representative. He currently specializes in multifocal and specialty contact lenses, dry eye treatment and primary eye care. He actively co-manages patients undergoing cataract, LASIK, and other eye surgeries. By using the latest technologies, Dr. Harris strives to provide personalized eye care to his patients.

When not at work Dr. Harris enjoys running, skiing, camping and learning with his young son and daughter.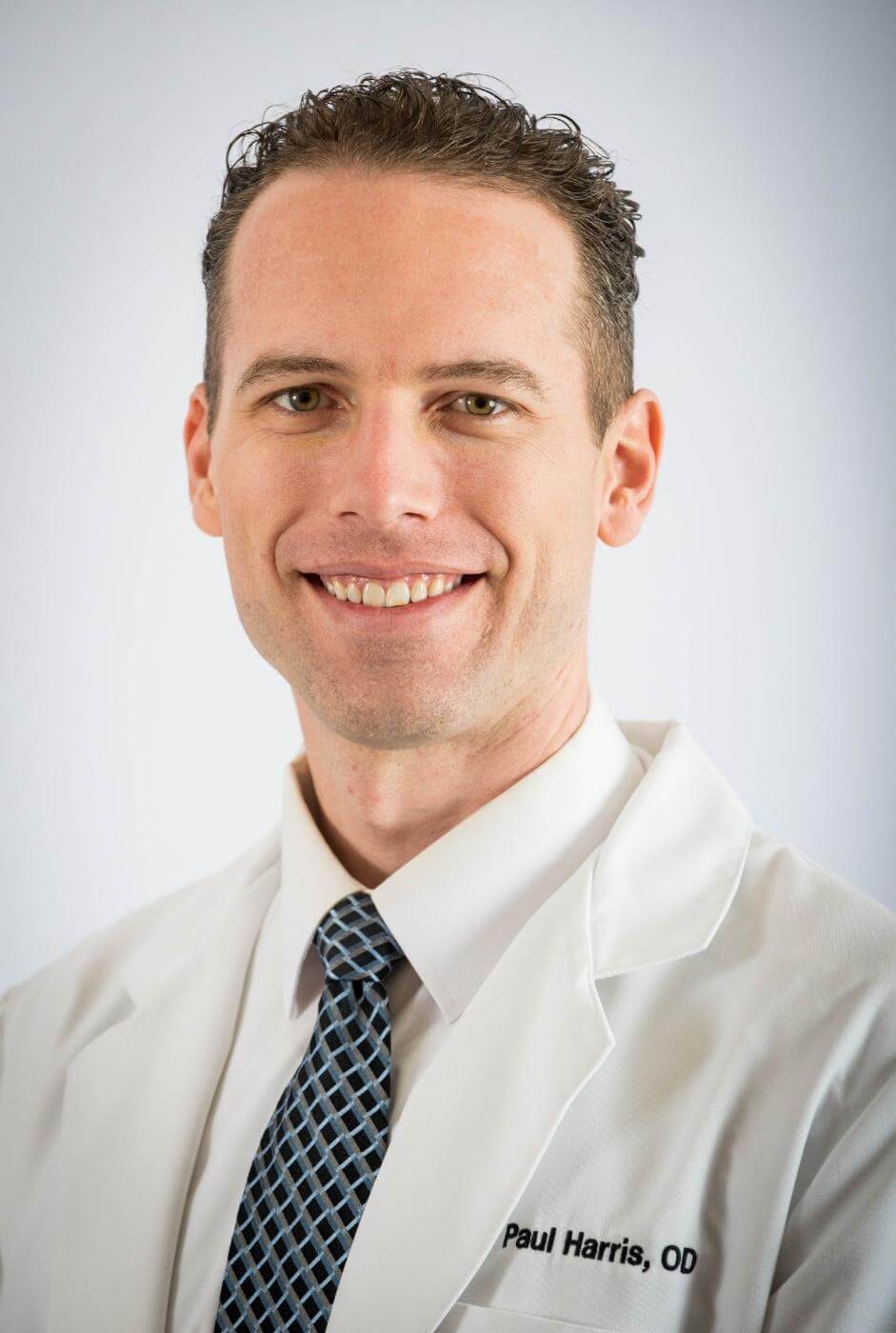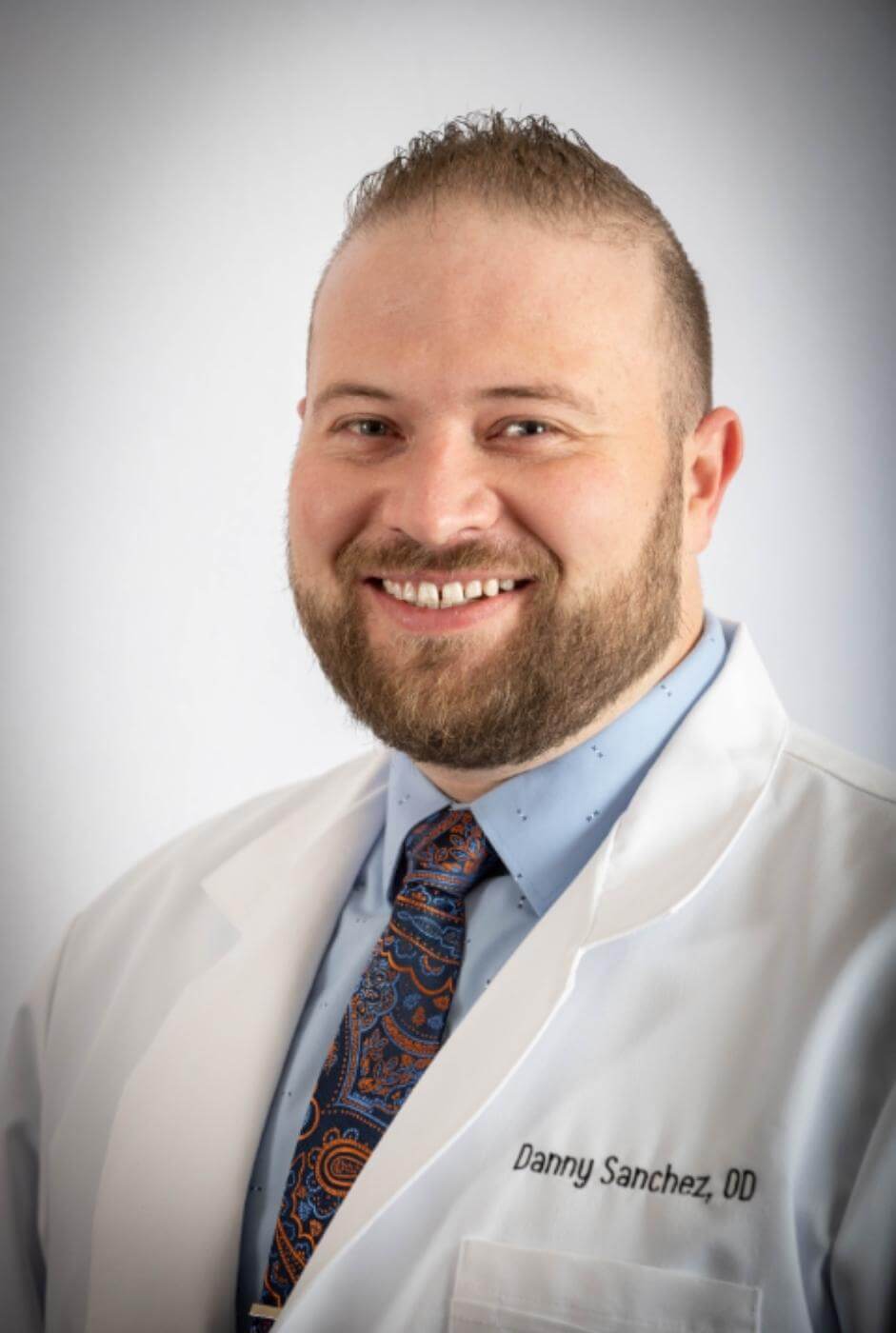 Dr. Danny Sanchez
Dr. Danny Sánchez earned his Bachelors Degree from Colorado State University in 2012 and graduated from the University of Houston College of Optometry in 2016, where he became a lifetime member of Gold Key International Optometric Honor Society and earned multiple Letters of Clinical Excellence.

He is a member of the American Optometric Association and the Colorado Optometric Association, where he was selected as the 2019 Young Optometrist of the Year. Dr. Sánchez successfully completed externship rotations in Colorado and Texas, where he was able to provide care to both English and Spanish speaking patients. He enjoys playing softball, snowboarding and spending time with his family and friends while cheering on his favorite hometown teams, the Denver Broncos and Colorado Avalanche.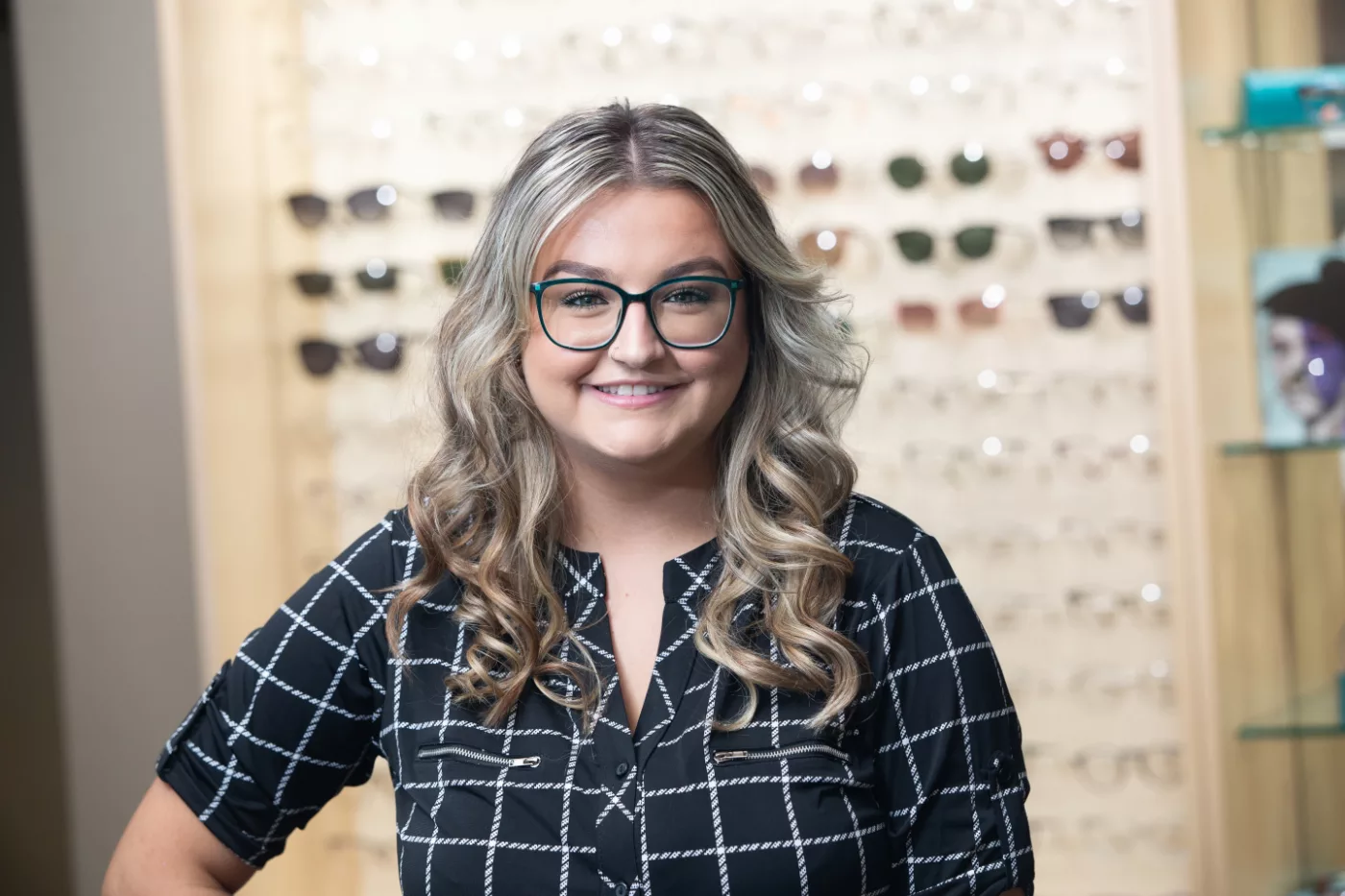 Miljana
Miljana is an Optometric Technician and Front Desk Manager. Her passion for providing patients with exceptional care brought her to Eye Doctors of Louisville where her outgoing and exuberant personality shines. She prides herself on making patients the top priority and welcoming everyone with her lively energy.
Dave
Dave is a Master Optician with decades of experience in making glasses. He considers both form and function in the best selection of eyeware for his patients. His relaxed demeanor and problem solving skills make him a pleasure to work with in our opitical.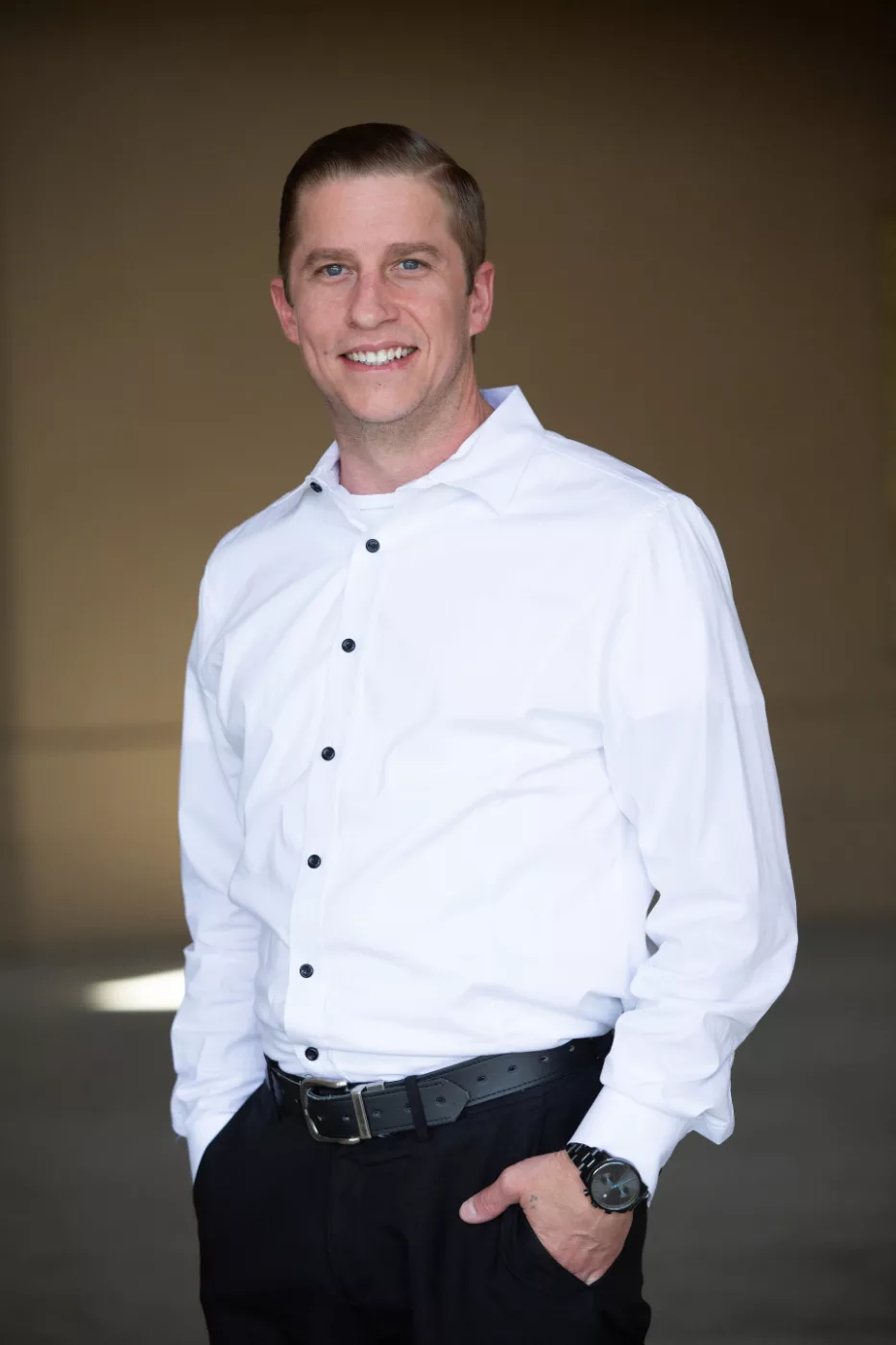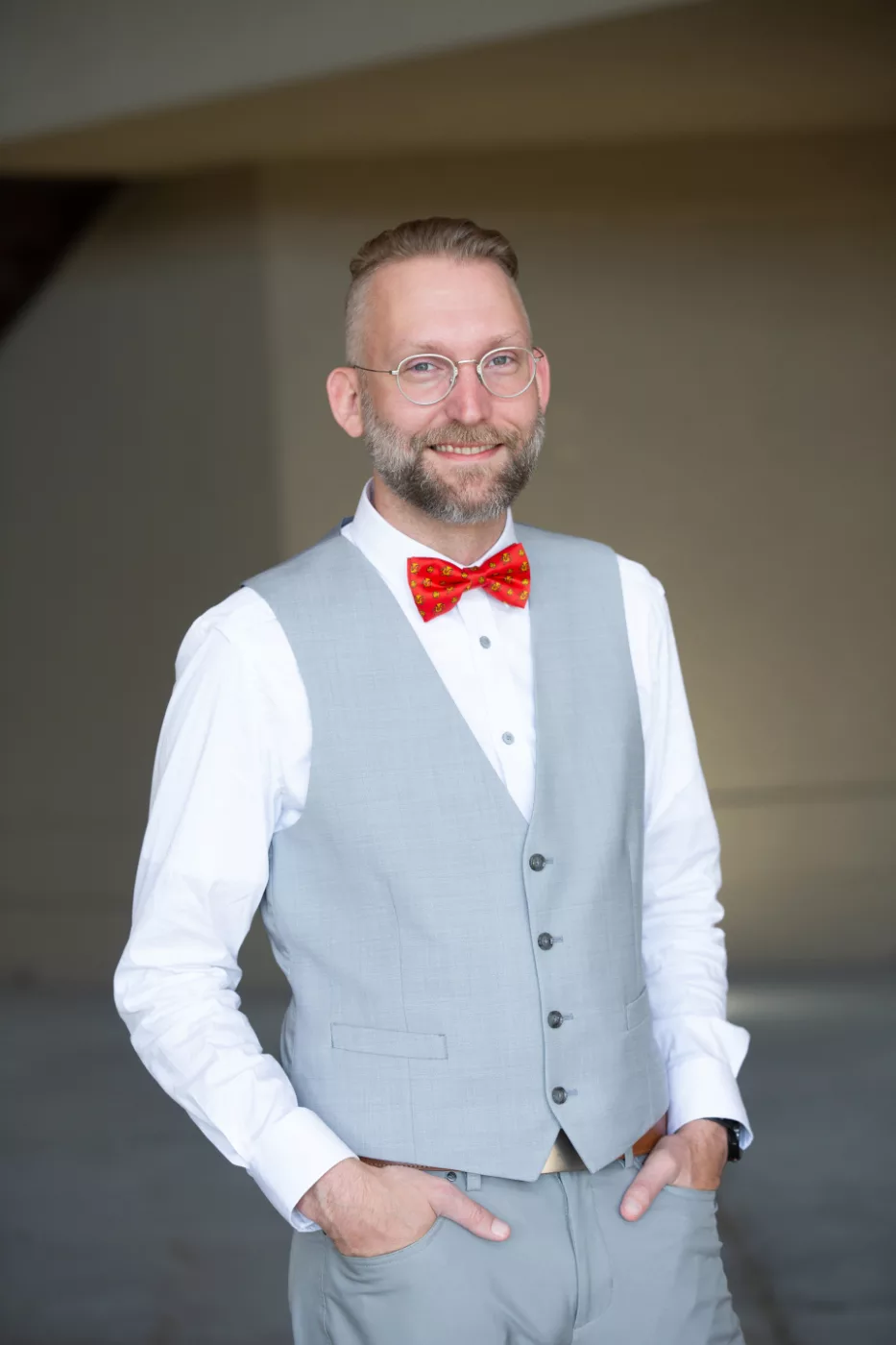 Seth
Seth is an ABO and NCLE certified Optician. His passion for hands-on work and light refraction through different media, brought him to the world of eye care. His serious yet fun approach, lends to helping patients find spectacles that will fit their personality and style.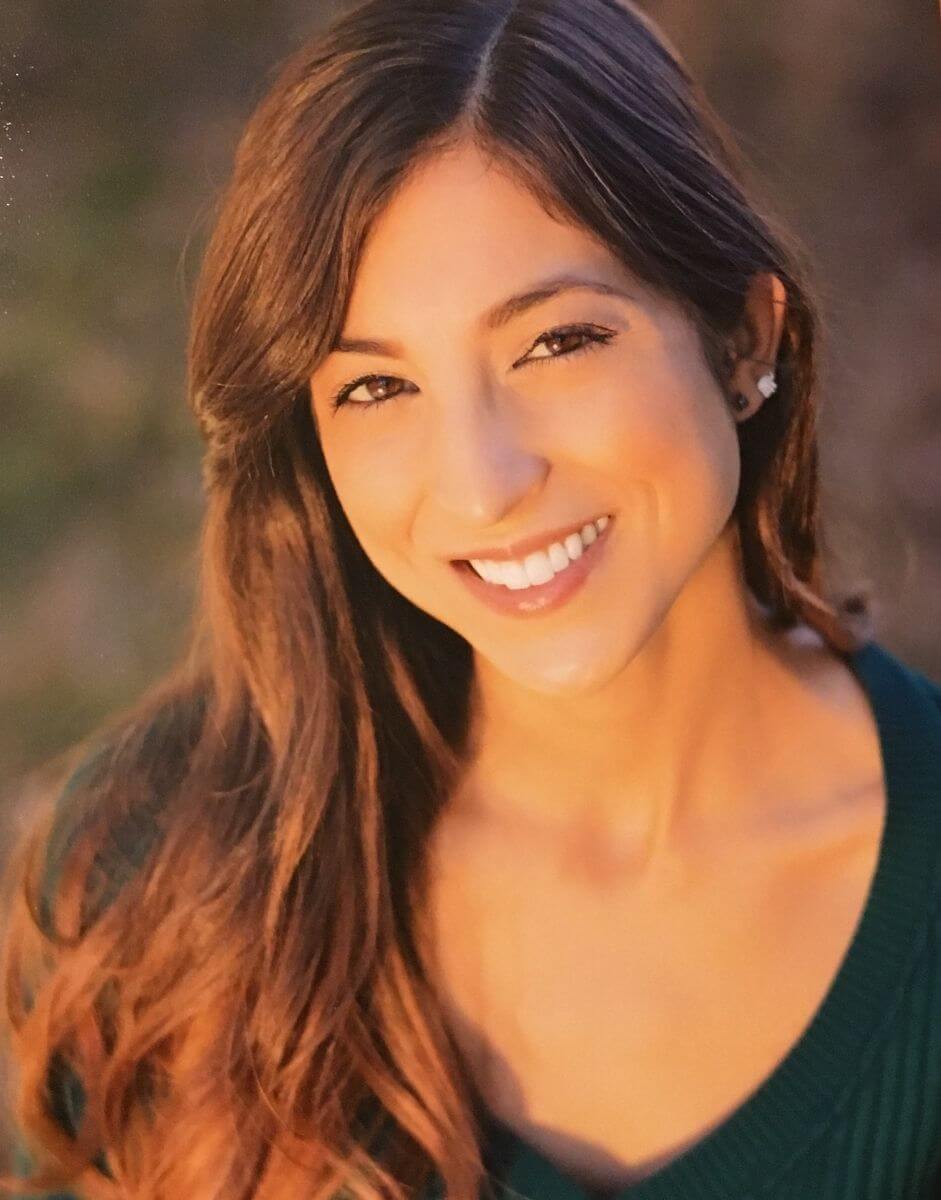 Adriana
"It is not how much we give but how much love we put into giving."
Mother Theresa's quote speaks to Adriana's passionate drive to give to others.
Adriana was born and raised all over the golden state of California. About 4 years ago, she visited Boulder County, and unexpectedly fell in love with the city, its community and is happy to call it her home.
You may find Adriana enjoying nature, soaking up the sunshine, practicing yoga, volunteering, exploring personal development and studying holistic healing. She has a fondness for the arts, and enjoys networking others within the community.
Johnathan
Born in the soulful city of Memphis, Tennessee, Johnathan is always ready to give his patients wonderful southern hospitality at the drop of a hat. That, coupled with his BFA in theatre, he believes patient care should not only be enjoyable and comfortable, but the ultimate experience from beginning to end.

With a ten year background in optical, Johnathan is a multifaceted ABO certified optician with an eye for style. He is determined to ensure his patients not only see their best, but look their best. "The perfect eyewear marries function, architect, and art beautifully. I love frame styling! Consulting patients helps guide them to clearer vision while getting to accentuate their personal style is such an extraordinary feeling."